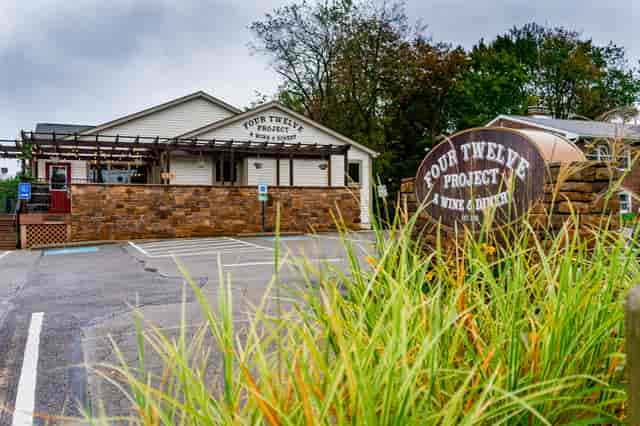 About
About Us
Four Twelve Project - A Wine & Dinery is now open on 988 Brodhead Road; featuring wine drafts and bottles made by Moon's own Four Twelve Winery.

Much more than a winery, Four Twelve Project (FTP) will offer a farm-to-table food menu featuring as many locally sourced quality products we can get our hands on and offer frequent chef specials on a seasonal menu. We'll also be focused on locally made art and music as well hosting events that showcase the talents and passions of our community.
About Our Restaurant
Our neighborhood restaurant is dedicated to offering delicious food at reasonable prices in a warm, welcoming and family friendly atmosphere.

Our bar will focus on 100% PA-crafted spirits and beers! With 300+ breweries and 50+ distilleries statewide, there are thousands of local libation options and house cocktails we hope to bring you over the years.